A Jon Post
There is much to say and much to show.
I worry that we've lost many who may have read this blog and prayed for us over the last many years because we have nearly stopped updating here. There are few things I regret more than our loss of consistent communication with so many.
While we have been so unfaithful in writing here, so many of you have continued to show your faithfulness in prayer, words of encouragement, and support over these many years. We have said it many times before, but we are so proud to be a part of the Kingdom of God. You show us always how wonderful a family it is.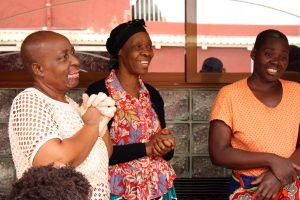 2018 has come fully into its own here at Casa Ahavá. As many of you know, our precious Irene walked her final steps on earth last month. Her journey of cancer ended in her bed at Casa Ahavá. When she arrived to live with us in May of last year, we expected 4-5 months of life at best. When she visited her family in July and called us panicked and in pain, we rushed to bring her back and expected only weeks. It is a testimony to the grace of God and His favor on Casa Ahavá that she stayed alive through the end of the year, was able to spend Christmas and New Year's Day with her daughters and was able to return here to Casa Ahavá to spend her last days. The December month was such a dream of hers to reach. Her heart was satisfied by her time with her 3 small girls and she returned to stay with us with a smile. Her last day had little pain, she was able to see the sunshine, speak with our daughters and then went to spend her final hours doing the hard work it is to die well. She endured the pain of metastatic breast cancer and, after some hours of that struggle, laid down and stopped. She finished. It is well.
We have 4 other women at Casa Ahavá. Three, Joana, Isabel, and Isaura, carried over from last year and one, Ana, has just arrived last week. Joana, Isabel, and Isaura all continue to make our hearts smile each day. We are looking to schedule a surgery for Joana soon with hope that she recovers quickly. Isabel has finished her treatments and we rejoice with her that she will be reuniting with her family within the next few weeks.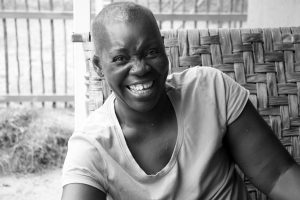 Isaura has struggled with her health and we are praying with her that her body respond well to treatment and, if not, that we see clearly how we can best walk with her through that. Ana speaks almost no Portuguese so we are left to practice the little bit of Ndão (her language) we know and smile and gesture and laugh with her. Pedro speaks Ndão well so he has been invaluable to Casa Ahavá in helping Ana feel welcome.
There are two men here as well. Armindo and Guerra. I've been able to play some checkers and even installed an outdoor speaker and music system in our thatch area where we can sit in the shade and listen to current events and music. It always makes me smile to see them relaxing there and enjoying the outdoor breeze.


Last week all four of our daughters and I (Jon) got the flu together and we are working hard to recover from that. It has been a frustrating many days of staying inside away from all of our patients where a flu infection could be serious and even life-threatening. Selah, especially, loves to go see her "tias" (Portuguese word for Aunties) and even wandered out there a couple days ago while we weren't looking. It is hard to keep away from everyone but we don't want to bring unnecessary risk to our patients' health.
We continue to look for ways to best serve our patients and make Casa Ahavá more a home. We continue to look for ways to bring Christ into this family and focus on His kingdom instead of our own.
Thanks for being there with us through all of this.