Category: Casa Ahava
A Layne Post
I can hardly believe how long it has been since we've posted. I am so sorry! I believe we are close to being settled into our new normal now, having moved house, unpacked, and started taking new patients. Hopefully that also means a new rhythm of blogging. I keep wanting to do a video tour for you, but there are a few final details I wanted to be included, mainly finalizing the rooms on the men's patient side. Next week! We'll tour it up. Okay?
We currently have 5 patients living with us, and two others we are trying to care for from a distance, as they are home with family, likely approaching their last days/weeks/months. I'd like you to meet the 5 though, because they are gems… seriously treasures planted in my backyard, in my heart, in my forever being.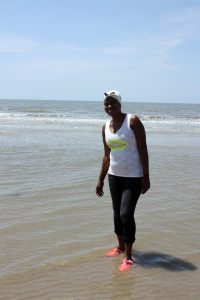 Judite is still with us. She is loved by all. When Selah saw Judite after she had gone home for a short visit, she ran up to her and gave her the tightest squeeze. She is strong, maintains such a positive attitude, and leads naturally around here. You will find her listening to praise music on her phone pretty much any time of day. If she is physically capable, you better believe she'll be in church on Sundays. Pray for our friend, she is so dear to our hearts.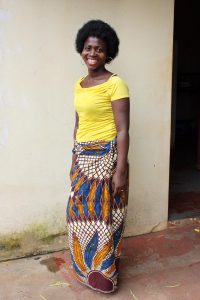 This is Marinela. She has been with us since the end of March/beginning of April. She has won me over wholeheartedly. I love her. She is honest, welcoming, sacrificial, and an absolute delight to have with us. She has two little ones at home, an 8 year old and a 5 year old. As you can imagine, it is hard to be away. Pray for her. Pray for her kids.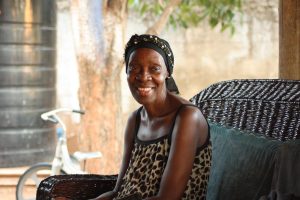 This is Isabel. She's only been with us about a week, but she is so easy to be around. That smile is a guarantee when you talk with her. She is the mother of 5 grown children and already a grandmother. She had four girls and one boy, so I feel like we have a little bond. I look forward to hearing more of her story. Please pray for her.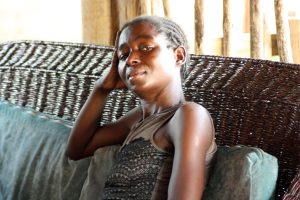 This is Felesta. She, too, has only been with us about a week. You'd never know her two boys are grown to the ages of 17 and 24. She is lovely inside and out. We laughed over our birth stories, over sneaky kids, and shared our families' struggles as she poured out her advice. She farms corn and works hard for her living. We look forward to her help in our upcoming garden! Pray also for her.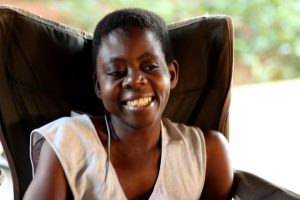 And here is Irene. She came with Isabel and Felesta a week ago. This girl. She is 32, just like me. She has 3 girls, ages 12, 9, and 6. I love hearing her stories, she has added such joy to my afternoons. She has already done this Chemo thing in 2015 and she's back. She is struggles with fairly intense pain, but you'd never know it, as she handles it with such grace. Can you pray for her?
And the two at home are Helena and Maria. Pray for them and their families caring for them. They holds pieces of our hearts
Jon and I are so happy to be transitioning out of construction mode, that demanded such a division of our time and energy, and back into full time parenting and patient ministry. We are not 100% finished with things around the house, as building in Mozambique come with it's own unique challenges, but we are "oh so close".
God IS good. He has poured out upon us such abundant blessing. May this home be His first. May He use it, and us, to fulfill His plans and purposes here in Maputo, Mozambique. Thank you for journeying with us. My heart is full of anticipation for the future.


A Jon Post
For the second time in as many days I've held trembling hands in mine and given the news that all is not well.
Fingernails scratched against the concrete walls of cancer while her tears stained her face and I sat with an x-ray in my hand.
X-rays, ultrasounds, CT scans and scribbled doctors notes on paper all telling us that pain will only increase and rest will only flee frail bodies.
There I sat with an x-ray in one hand and her trembling hand in the other.
Last night a different hand but equally as precious lay limp in mine as I repeated the CT scan results about a 6 centimeter tumor eating at liver tissue and causing the growing pain in her abdomen. A cancer that grew with a placenta and a new life inside a swollen mothers belly took the life of that baby months ago and now gnaws at the mother's liver splashing malignant cells around her body like dirty grey paint.
And her limp hand sat in mine while I pleaded internally with a silent God to give words where mine failed.
I heard none.
An ironic smile appeared on this orphaned-of-her-child mother's face and she acknowledged the inability in our lungs and vocal cords to blow or shout against this cold wind that cannot be warded off with blankets and grows equally difficult to guard against with chemotherapeutic treatments.
Prayers fell in Portuguese like wounded sparrows from my lips and fell, splat, splat, splat, on this chipped tile floor in front of the bed we sat on.
This silent God once promised He cares for those sparrows and that not one of them falls to the ground unless He knows about it.
Maybe he caught the ones that fell last night but didn't tell me.
The dark glass that we see through seemed especially dark last night as I hurled my prayers against it and succeeded in shattering only the glass yet not the darkness.
My wife picked up the pieces of this broken window of prayer and held them tight while finishing the plea to a Savior who weeps. I watched in silence marveling that, though so little light pierced through the hole where the glass once hung, how brightly shone that broken glass in the hands of a broken person.
We waited for I do not know what, sat and looked into frightened eyes, then put our children to sleep.
My daughter at bedtime thanked God for flowers and butterflies and in the same breath asked God to help the owner of those trembling hands to rest well. More shattered glass cut its way down my cheeks and I wondered if the faith of a child could be so much more than mine.
I live next to death like he could come over and ask me to borrow an egg or some flour or the soul of a sick friend, and yet each time he closes the gap between us only seems to make me more weary of his presence instead of accustomed to it.
I've never looked him in the eye myself but I've seen his reflection shining in the wet eyes of too many of my friends here.
And now his reflection looks back at me from two more sets of eyes.
Oh, Silent God.
Speak now.
A Layne Post
My fourth-born daughter's name is Selah Janelle. We named her that because it was a reminder to pause and reflect that God has been gracious. Sometimes when we are in a season of repeated loss, when bad news hits in steady sequence as waves crashing on top of sand bars, we need to put our emotions on pause, take a moment to breathe between sobs, and remember that God truly has been gracious. A couple years ago when I was doing a Beth Moore Bible study, she taught how God's faithfulness fuels our faith. When we take time to remember His faithfulness in the past it gives us the ability to have faith for the situation at hand.
My family in the States has been going through a really difficult season, an excruciatingly slow tearing. And while the process of tearing is over, we are all left in shreds and in need of repair. We are desperately digging for treasure, attempting to find Christ in this pile of ashes. I hope in what I cannot even fathom to see right now, a future of redemption and beauty for all involved. I have to remember that God was the gracious Giver and Sustainer of life, and He will not abandon His children. He is faithful.
Also, the new year brought with it delays with the house, multiple mistakes to be remedied, relationships to mend, and a soul trying time of finding the balance between generosity and stewardship. Recently the project has felt like a burden on top of ministry with patients, and instead of a straight path to the top, a slow pace of tedious switch backs. And yet, when we find those moments to sit and remember where we have come from, the generosity and abundance of provision the Lord has poured out upon us is beyond evident. He  faithful.
Regarding our patients, we started 2017 with some painful blows, cancer growth for one, a second mastectomy for another, and a decision that the hospital cannot do more for another. The graciousness of the Lord has been found in doctor appointments that would have never been scheduled without the favor of the God, Chemotherapy arranged on a day anyone else would have been turned away, smiles emerging after the wiping of tears, and one patient going home cancer free. He is faithful.
Please pray for my family stateside, the new Casa Ahavá, our patients, and our immediate family. We appreciate your love and support and are so grateful we do not do this on our own.
A Layne Post
Christmas music started early this year. It has been difficult to muster up the holiday feeling, but I'm determined. Late November decorating, an extra early Christmas cookie exchange, classic Christmas movies playing in the background throughout the days…
Reality is we've been consumed by the building project, more so as it nears completion. Trying to keep things budget-friendly, Jon is personally doing/making lots of stuff. He is BUSY. My current house feels a bit like a warehouse. We hope to move in sometime between Christmas and the first week or so of January. I keep having to pause, shut my eyes, and imagine what the Lord has planned for the new space. It is going to be awesome. Really. Imagine my family, six people, plus possible twelve patients… the afternoon could mean our yard is full of eighteen people! In those moments, my heart leaps. Guys, the Lord's favor and abundant blessing on every step has been humbling. He deserves all the glory and praise.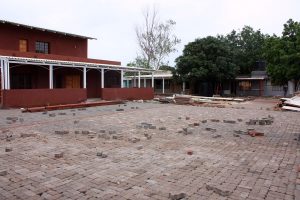 In other news, the three patients that are currently with us have added such joy and pleasure to our family. They have each endured many disappointments with their health and it is obvious they are wearied. This is a weighty week, as we will receive some health news on each. Will you pray with us for some good news?
Also, we had the awesome privilege of Jon's parents coming last week! They spoiled us rotten, showering us with love. It was such a good time to fill us up and give us the extra soul energy needed to finish this year out. The girls adored their grandparents.
This morning I was reflecting on the song "O Holy Night". I always love the part about the "thrill of hope" that the Christ baby brought to a weary world.
O holy night
The stars are brightly shining
It is the night of our dear Savior's birth
Long lay the world in sin and error pining
Till he appeared and the soul felt it's worth
A thrill of hope, the weary world rejoices
For yonder breaks a new and glorious morn
And though we may still feel wearied, we are living in the new and glorious morn! No longer do we wait for our Savior. He is no longer just a hope, for He has come! He is ours, and we are His! Such good news.