A Jon Post
I don't think of a person's soul as see-through.
I think of it like lumber.
Some is hard, some soft. Some is flexible, some splinter and crack under strain.
But I can't usually see through it.
Watching what cancer does to a person reveals the lie that a soul cannot be torn so thin it can be transparent and bare.
Cancer does not work with a soul the way a saw works with lumber. There are no quick clean cuts, no straight edges.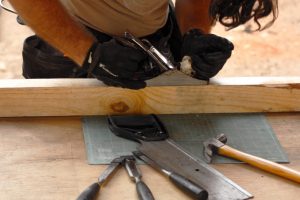 Cancer scrapes along a person's soul the way a hand plane pulls ribbons from a pine plank.
Irene arrived in our home 4 months ago and I've witnessed ribbon upon see-through ribbon be planed from her person by this disease.
You would be so proud of my wife and the 24 hour care she lavishes on our precious Irene.
When the hand plane of cancer stripped Irene of her ability to walk more than 20 feet without stopping to catch her breath, Layne was there to hold her upright and wrap her in arms of love.
When Irene's lesion on her jaw clamped her teeth shut and refused her the ability to eat normal food, Layne was there to endlessly prepare breakfast, lunch, dinner in unceasing variety, all liquefied and made edible for Irene's handicapped state.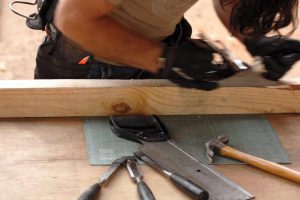 When Irene began losing vision due to tumors and lesions in her brain, Layne was there to spend the hours it took for swelling to subside and vision to return.
When the hand plane passed again over Irene's ability to take her medication and morphine, Layne faithfully ensured that to the minute her 24-hour medication needs were met.
When Irene's pain management required hours and hours by her side praying, talking to her to get her mind off the agony, and holding her hand through mind-numbing suffering.
You would be so proud.
And you would marvel at how thin a person can be shredded by this disease.
Maybe to a carpenter this all makes sense. But to the lumber it just hurts.
It's easy to tell the lumber that in the end, it is made beautiful, but that don't seem to matter down here.
Ribbons of transparent soul keep shedding from our precious Irene.
Please pray that the carpenter finishes His work soon.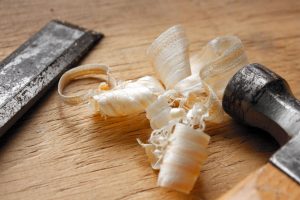 …
…