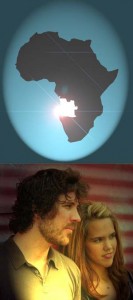 Well it's that time again.
Layne and I are stepping into the next portion of our lives. We are moving to Porto, Portugal tomorrow to study Portuguese for three months. We will have a private tutor for a few hours a day, homework and practice, practice, practice, all in the hopes that we will be close to fluent in Portuguese by the time October comes around.
Please pray dear friends and family… please pray.
We will be trying to find a church and ministry soon after we get there to be involved with while we are in Portugal. There are two purposes in looking for a ministry. The first is simply to be involved in actively serving the Lord while we are there, and the second is to make sure we learn Biblical terms and Christian words that we may otherwise not learn from a private secular tutor.
All of this is in preparation for our goal of moving to Namibe, Angola by the end of this year. We are excited to speak to Angolans in their first language and minister to them without the common misunderstandings that come with speaking in a non-native tongue.
We will be keeping our personal blog updated as often as possible while we are there.  You can even enter your email address in the "Subscribe" box on the right side to receive email updates whenever we post something to our blog.
We are going under a brand new non-profit that my father started. It is called "Voices of the World Missions" and you can visit www.votwmissions.com to learn more about it. Right now the focus is on Layne and I in Angola and our pursuit of ministry there.
Ok… so here's the money pitch again…
Dear, dear friends and family… we need your help.
Help us.
Please support us as we pursue the ministry of Jesus Christ and the people He loves. Angola is one of the few places in the world that still has very few missionaries and a very great harvest field. A study cited by the BBC (http://news.bbc.co.uk/2/hi/business/8094873.stm) recently rated the capitol of Angola as the most expensive city in the world, despite the fact that most Angolans live on less than $2 per day. I must be honest. We need your financial help. If we are to be effective in turning the tide of HIV/AIDS and caring for the orphans of Angola, we need your support.
Your one time gifts are an incredible blessing. Your monthly support is absolutely necessary. Know that there are no "administrative fees" there are no "overhead costs" for this ministry. Any and all support will be directly ministry related and Layne and I are committed to being completely open and honest about any money or resources we use in any way. Please know that you can always ask us how and where we are spending our finances and we will be fully honest and up-front about how your resources are used.
Please commit to support us on a month-to-month basis. I am asking you to commit to $30 per month or any amount you can sustain.
To those of you who have continued to support us while we've been preparing for this journey… I know I don't express my gratitude enough. Our finest hour is just beginning. Your hands and feet go with us. Your prayers go with us. We know we are not alone. Christ Almighty and His mighty army (that's YOU!) stand firm with us.
We are not afraid.
Jonathan and Layne Heller
Missionaries sent from Trinity Christian Fellowship (Chandler, AZ)
Missionaries sent from Quiet Time Ministries (Corpus Christi, TX)